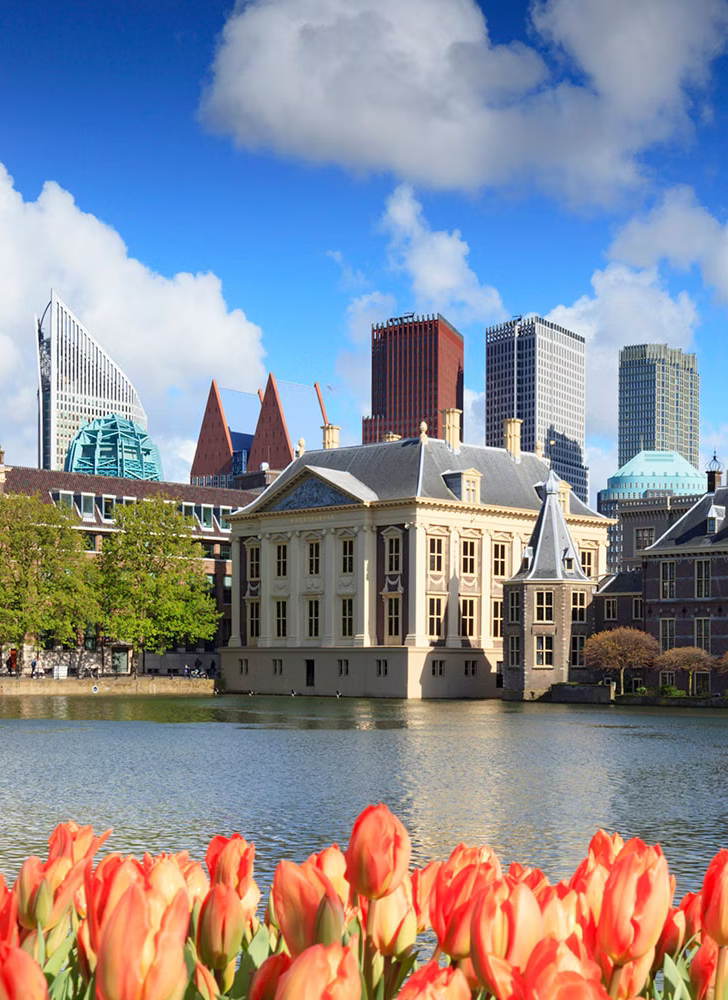 The Hague, also known as Den Haag in Dutch, is located on the western coast of the Netherlands. It is the third-largest city in the country and the seat of the Dutch government. The city has a rich history and culture, and is home to many international organizations, including the International Court of Justice and the International Criminal Court. Here are some interesting facts about The Hague:
The Hague is known for its beautiful beaches, such as Scheveningen and Kijkduin, which attract millions of visitors every year.
The city has a rich cultural scene, with many museums, theaters, and music venues. Some of the most popular attractions include the Mauritshuis museum, which houses works by Vermeer and Rembrandt, and the Binnenhof, a historic complex of buildings that houses the Dutch parliament.
The Hague is also a hub for international business, with many multinational companies and organizations having their headquarters in the city. It is home to the European Patent Office and the International Criminal Tribunal for the former Yugoslavia, among others.
The city is known for its green spaces and parks, including the Haagse Bos and the Westbroekpark. It also has a vibrant nightlife, with many bars, clubs, and restaurants catering to locals and tourists alike.
It is considered one of the safest cities in Europe with a high quality of life for its citizens.
Overall, The Hague is a fascinating city with much to offer visitors and residents alike. Whether you're interested in history, culture, nature, or business, there's something for everyone in this vibrant Dutch city.
ETS'24
seeks original, unpublished contributions of the following types:
Scientific papers for the Formal Proceedings, presenting novel and complete research work
Special Sessions, panels, and embedded tutorials
Fringe workshops, to be held on May 23 and 24
Fringe meetings, to be held during the European Test Week
ETS'24
will produce electronic formal proceedings - with ISBN number, and to be indexed in the IEEE Xplore digital library and other bibliographical search engines. The formal proceedings will include:
regular papers accepted as oral presentation (6 pages)
regular papers accepted as posters (4 pages)
papers for special sessions and embedded tutorials (up to 10 pages)
short abstract for panels (1 page)